The NASA Northeast results are now posted, the points tallied and it was great to see John Robbins in the EFI Logics Evo X listed as the TTS class Regional Time Trial Champion! 2011 included some strong competition with 12 drivers competing during the season's events, but podium finishes at all events and winning twice at Poconos, at New Jersey Lightning, and on the final day of the season at New Jersey's Thunderbolt race track helped secure the title.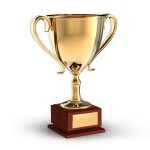 A late start due to the car not being complete and then a delay for repairs after an incident with some Armco at Lightning posed an interesting challenge. We needed to be at every remaining event and a mixture of TTS participants meant we never knew who or how many were going to be competing. The car was consistently brilliant though and now is well sorted and no major plans are forecast for the winter, save for typical maintenance activities. There may be a few surprises and so keep watching – there is always plenty to do to get the car ready for next year.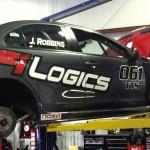 As I've written throughout the season, any success in racing is not a singular effort and, in our case, has included significant coordination and support from a variety of sponsors, manufacturers, and of course, family and friends. Notably, and I've said it before, EFI Logics in Bethel CT has played a huge role in making sure the car was fast, safe, and ran properly throughout the season. There are so many aspects to their support and expertise that I can't express it all here, you'll be best served by a direct visit to their shop. Goodyear Racing and their venerable Eagle RS tires have had a dramatic impact on lap times, regardless of the track. Predictable, fast and long wearing, the Goodyear's have been great tires; if you haven't yet, you should try them, really. Additionally, significant support from Moroso's development group, Girodisc, Route 53, Seibon, APR, Full-Race, GSC, ATI, and others (see the Sponsors tab for direct links) have all made a huge difference and we are both honored and humbled by the opportunity to work with these great companies.
The NASA TT program grew exponentially this season, with many new racers, new cars, bigger contingency awards and unique track configurations and events. The TTS class is larger than ever, reserved for the more heavily modified street and race cars it should grow again next year as more drivers continue to improve and develop their vehicles. The inclusion of Real Time Attack and Global Time Attack competitions throughout the US, including the Northeast, is helping to bring more attention to the NASA TT events, which is sure to bring additional excitement in the upcoming 2012 season. Thanks again for all of your help and support and get ready for 2012, it's already shaping up to be a great time.
by John on Nov.29, 2011, under Racing Results