APR Performance, one of the leaders in aerodynamics solutions for race cars, is a new sponsor this season, providing some of there very best wings and products to the Evo X. Aerodynamics play a critical role in a race car's performance and can make the difference between being competitive or not. APR Performance has done extensive testing that clearly demonstrates how their wings and splitter technology can help dial in a car's handling and stability on the track. Check out www.aprperformance.com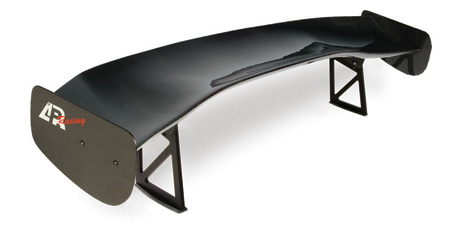 EFI Logics' Jack Laverty suggested an upgrade to the existing wing, simply on the basis that the technology and options for the Evo X had improved dramatically over the past two years. The advice was spot on and consistent with what other TT and Time Attack race cars were running. Some key discussions with APR Performance and the mutual benefit of a relationship was quickly recognized as the EFI Logics Evo X is a great platform for demonstrating the impact of better aerodynamics. We are looking very forward to working with such a well respected organization and will be posting up some details of the different product solutions soon. The first change will be to the venerable APR Performance GTC 300 Wing for the Evo X.
We'll report back on the install and performance changes, and are working hard to get the wing set up for the Poconos. Needless to say, we are both excited and appreciative for the opportunity to work with APR Performance products and, again, thank EFI Logics for their help in ensuring the car stays at the cutting edge.
by John on Jul.12, 2011, under Projects and Modifictions